MASS SCHEDULE: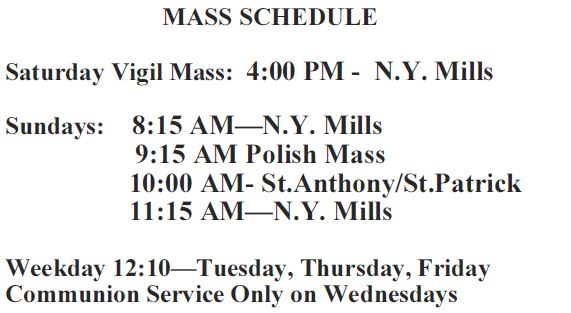 Be thoughtful and reverent—
for this is the house of the Lord.
Before the Mass, speak to the Lord;
During the Mass, let the Lord speak to you;
After the Mass, speak to one-another
RECONCILIATION:
Saturday 3:15pm and the 1st Thursday of the month after the 12:10pm Mass, or by appointment
BAPTISMS:
Arrangement for Baptism should be made by calling the parish office during office hours.
SACRAMENT OF MARRIAGE:
Couples should call the parish office to inquire six (6) months prior to the wedding. PRE-CANA IS REQUIRED.